This month at triyoga, we are excited to have guest teacher Anodea Judith join us in triyoga Camden 17 – 18 June. Anodea is considered one of the leading experts on the interpretation of the Chakra System for the Western Lifestyle. In celebration of this, we have taken a look at some key products we stock in our shops that support the chakras in different ways.
pama: womens activewear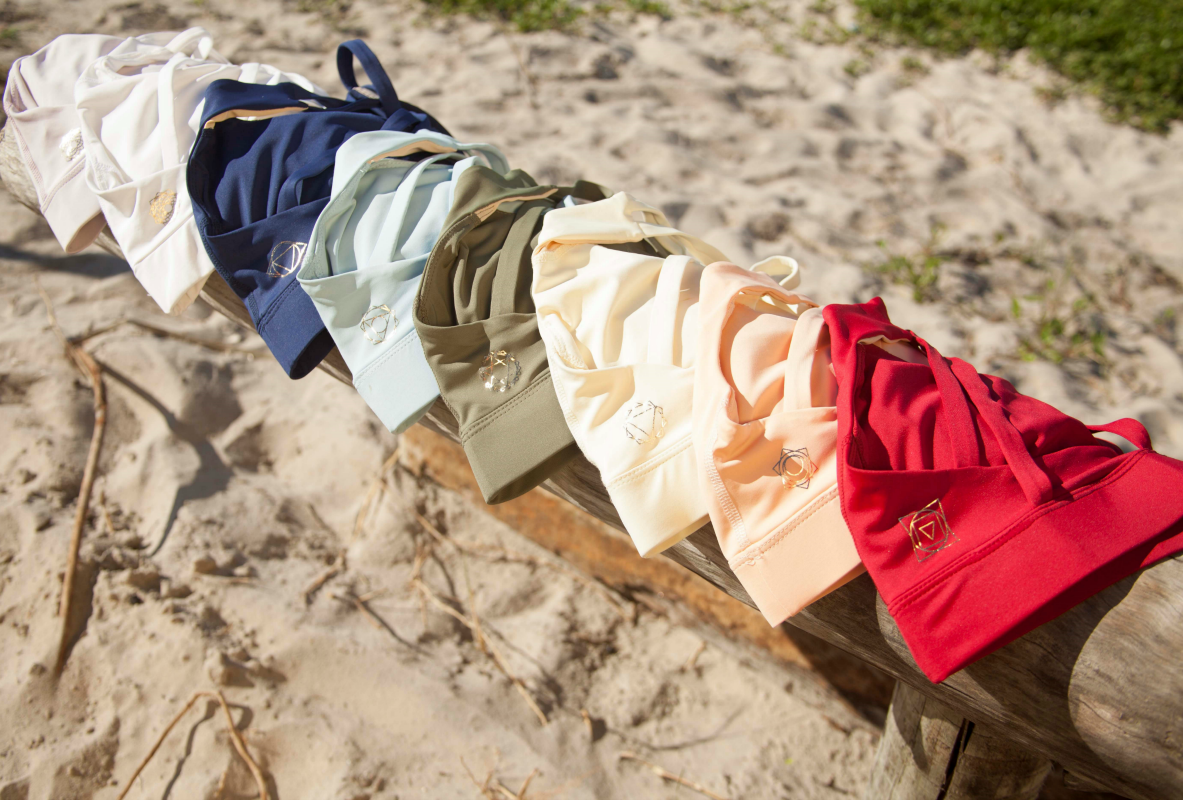 PAMA London combine eco-friendly fabrics and sustainable practices with fashion to create chic, high performance activewear. For the month of June, only we will be stocking their Chakra Collection, a beautiful collection focussing on the chakra colours. PAMA's founders Pauline and Marcella explain that 'by wearing the chakra colour related to an unbalanced area in our lives, we can learn to balance our energies. As such, we reunite our disparate parts into a radiant light of full self-awareness'.
wanderlust: semi-precious stone necklaces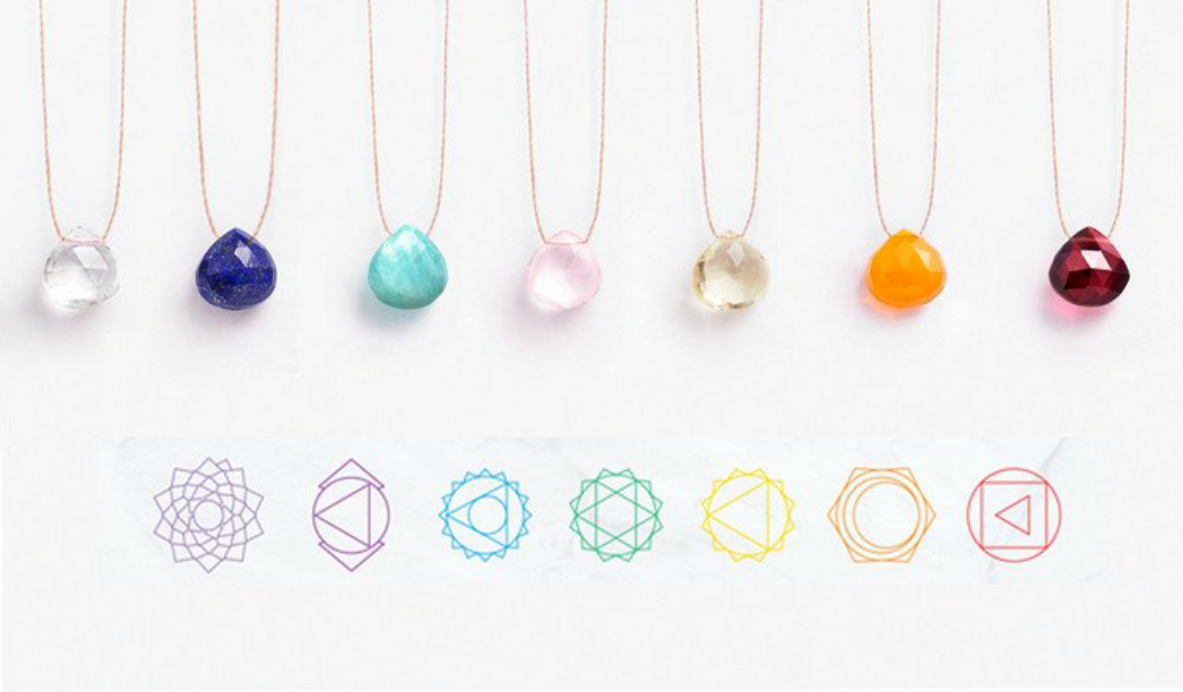 Semi-precious stones are a signature of Wanderlust Life's jewellery ranges and, within their Chakra Collection, these stones take on a spiritual side. Within the collection, you will find seven of their signature fine cord gemstone necklaces that support and accompany each chakra.
positivitea: chakra-inspired teas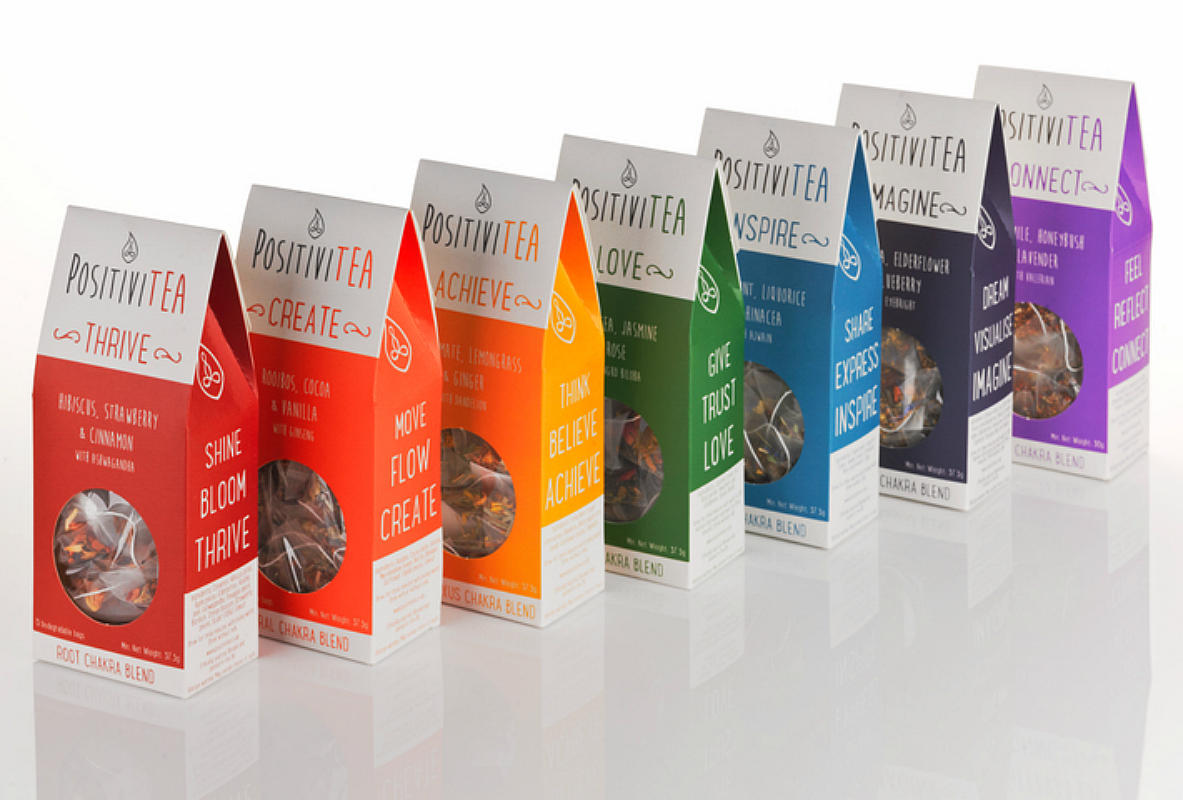 We love these award-winning, healthy, herbal teas from Positivitea that are inspired by the chakras and blended for balance.
root + flower: chakra anointing oil collection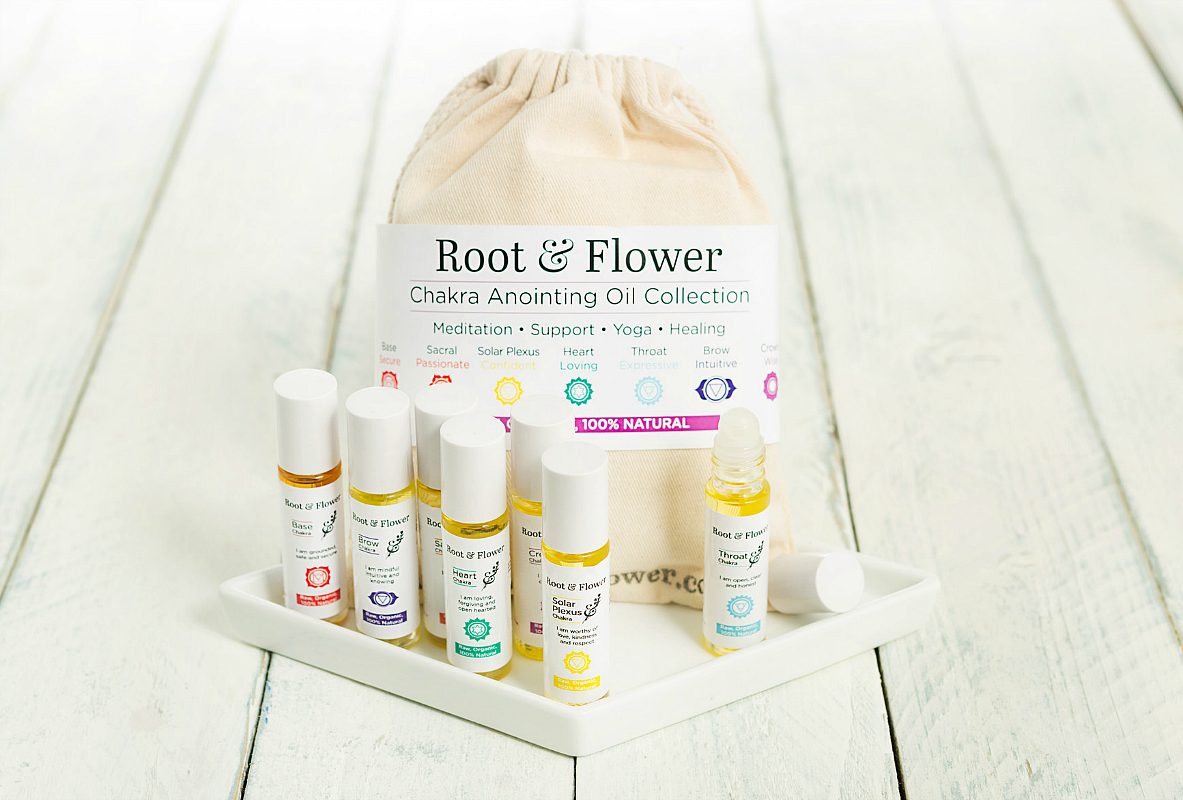 The Chakra Anointing Oil Collection is a beautiful collection of seven unique essential oil blends from Root and Flower – each one interacts with and supports the stored emotions of a specific chakra centre to help activate and awaken the information stored within. They can be worn as a beautiful unique scent that will improve your energy and overall feeling of wellbeing.
sarah wilkinson: the chakra kitchen cookbook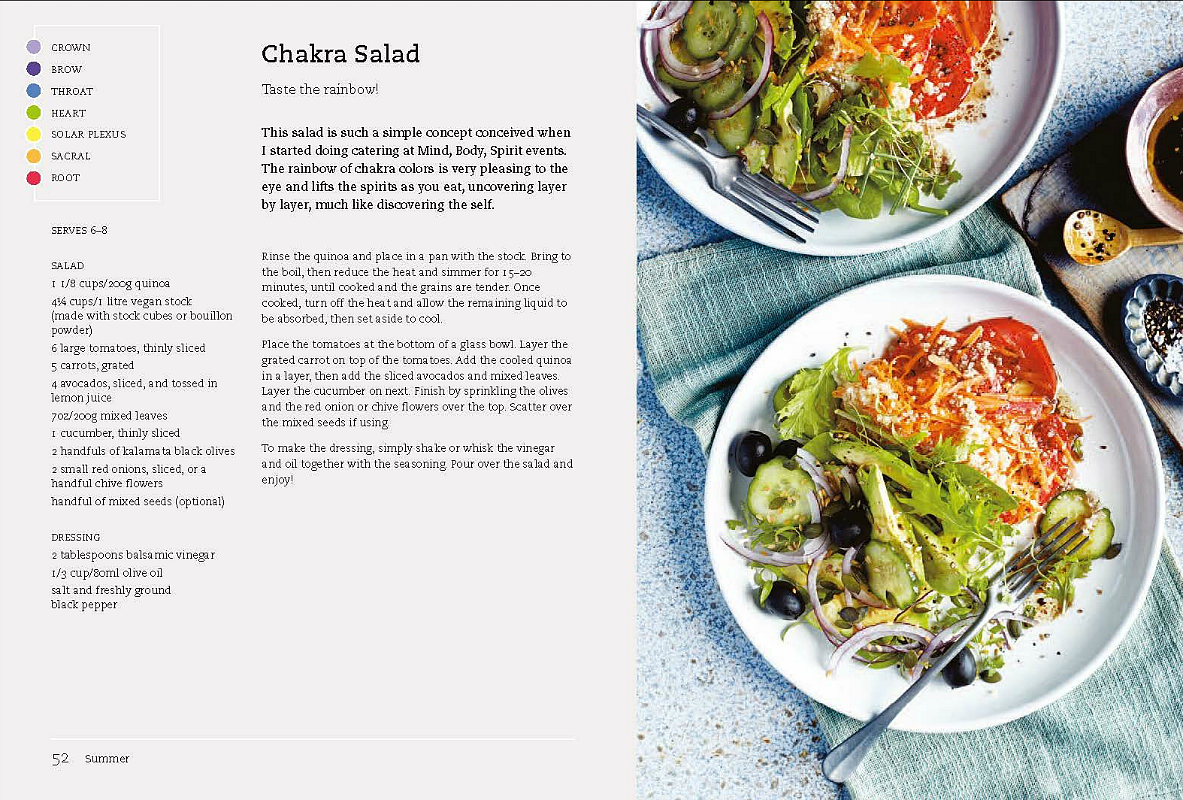 From light bites to main meals and wonderful chakra cakes, The Chakra Kitchen cookbook by Sarah Wilkinson will inspire you to prepare simple and nourishing meals. The recipes are organised by season and colour-coded for easy cross-referencing to an explanatory section on the chakras, including corresponding information on nutrition. This cookbook will take you on a journey into your authentic self, reconnecting you with the nourishing power of nature.
You can find all of these products available at the triyoga shops in Camden, Chelsea and Soho.