Nourish yourself from the inside out at triyoga Camden, Chelsea and Soho where at each centre you can enjoy a menu of brilliant fresh juices and smoothies, raw bites and wholesome meals, fair trade coffees and teas, as well as scrumptious cakes and cookies. Pre-order food and drinks before class, take your time to eat in the tranquil café areas or order your food to go. Each menu caters for all tastes and diets, so there's something for everyone; vegetarian, vegan, raw-food, gluten-free or simply ravenous.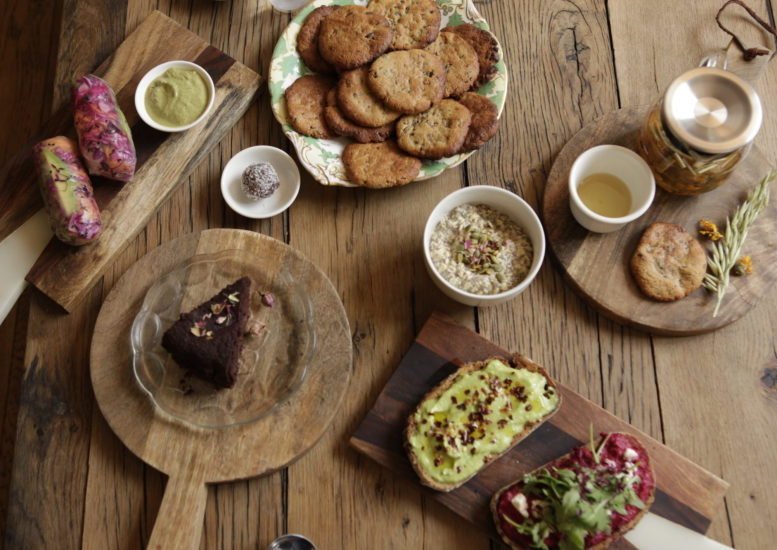 Nectar café at camden
Set up by Katia Narain Phillips, a pioneer of the raw food movement, Nectar café offers a nutrient-rich and delicious menu including plant-rich foods, aromatic waters, resins, herbal extracts and bio-dynamically grown ingredients.
Breakfast includes organic raw oat and chia seed porridge sprinkled with rose, lime and toasted almonds. For lunch and dinner there is a variety of fresh (and filling!) salads and wraps to eat in or take away, and for your afternoon tea enjoy avocado fudge cookies – a favourite post yoga treat.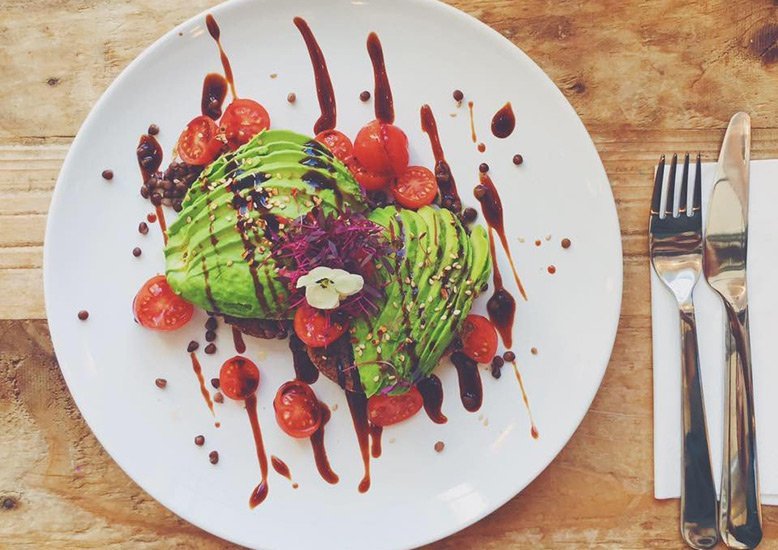 Pride Kitchen at chelsea
Pride Kitchen is the creation of David Bez; a designer, as well as food lover and creator who knows that you eat with your eyes first. Driven by a desire for healthier lunches, he started making a different salad each day at his desk. His salad's got so much interest he started his blog Salad Pride, which led to the opening of his first vegan café in Covent Garden's Neal's Yard.
Taste the rainbow and feast your eyes on the beautiful menu of soups, breakfasts and of course salads (you can even craft your own!), all bursting with colour, flavour and nourishment. Feeling thirsty? Refresh and refuel with an incredible selection of organic smoothies, juices, coffees, teas and superlattes.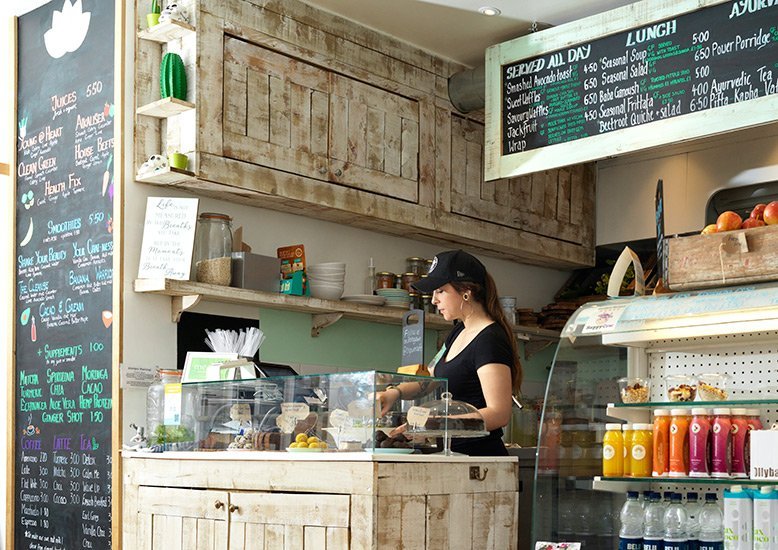 SO Pure café at soho
Ayurveda meets well-being at the SO Pure Café in Soho. Founded by natural chef and Ayurvedic consultant Loretta Lee, SO Pure's menu features a range of tasty all day breakfasts, lunches, snacks and drinks that are vegetarian, organic, gluten and refined sugar free.
Delicious daily specials include smashed avocado on toast, golden turmeric Ayurvedic power porridge, Ayurvedic kitchari with seasonal greens and cacao and beetroot cake (for those with a sweet tooth), as well as refreshing Ayurvedic teas, smoothies and juices. Perfect for a pre or post practice pick-me-up!
keep in touch
sign up here to receive our special offers, latest news, event invitations and more.
Thank you for joining Triyoga!
+