Finding an affordable infrared sauna in London can be tricky. triyoga members benefit from complimentary use of the infrared sauna at our Camden and Ealing yoga studios. Our infrared saunas are ideal for easing tired and tense muscles, while providing a calming space to relax and unwind.
What are the benefits of an infrared sauna?
It's a good question, and one that pops up a lot in conversation around the yoga studio. Benefits of using the infrared sauna can include:
Complete body relaxation
Ease tried and tense muscles
Detoxification
Improve muscle recovery
Rest and relaxation
De-stressing body + mind
Treatment + support for some physical conditions
So if you enjoy the relaxing process of detoxing the body and mind while giving your muscles some TLC – whilst also working up a sweat sitting down – then time in the sauna could prove beneficial to your routine and recovery.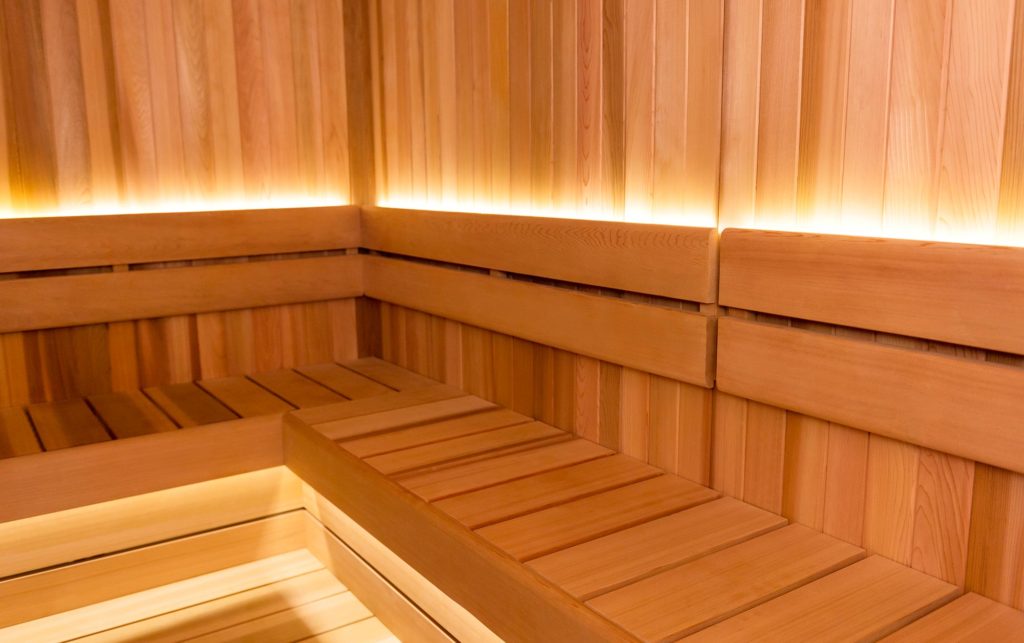 Infrared Sauna Aftercare
When we sweat, we lose water from the body. Whenever using the infrared sauna, remember to stay adequately hydrated and don't exceed the recommended use time to avoid dehydration and other negative outcomes.
If you're unsure whether infrared sauna is safe for you to use, please consult your GP or health professional for advice beforehand. Chat to the front of house team for more information on safe use of the sauna at triyoga Camden and Ealing.
Infrared Hot Yoga
Our triyoga hot yoga classes are heated by far-infrared radiant panels. Far-infrared radiant (FIR) heat is a completely safe form of naturally occurring energy that heats objects by direct light conversion. Instead of heating the air within the room FIR heats the body directly. Direct light conversion warms only the object and does not raise the temperature of the surrounding free air. FIR has the ability to penetrate, refract, radiate and reflect. It has a warming effect that stimulates your immune, cardiovascular and lymphatic system. Find out more about infrared heat here.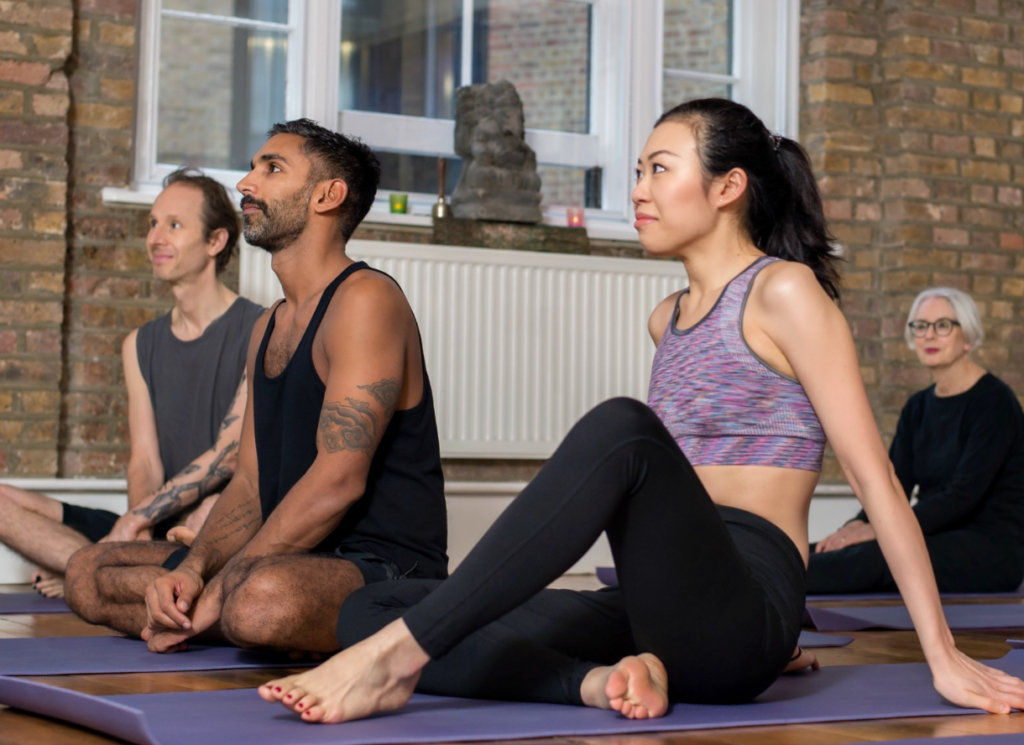 Infrared Sauna FAQs
What do you wear in an infrared sauna?
When heading into the sauna, it's recommended that you wear clothing that is light and comfortable. Also, remember to remove all jewellery before beginning your session as it can become very hot and could damage the skin.
What is the best temperature for an infrared sauna?
Infrared saunas usually operated between 43° to 54° Celsius, which is actually quite a bit lower than more traditional saunas or steam rooms, as infrared saunas work to heat the body directly. Many people find this more tolerable than the intense dry heat of a traditional sauna.
How long should I stay in the infrared sauna?
If you're planning a sauna session, the recommended time is a minimum of 10 minutes as this is the time it usually takes to work up a sweat. For people trying an infrared sauna for the first time, you can start with a shorter time and slowly increase duration over time.
Seasoned sauna users sometimes remain in the infrared sauna for 15-30 minutes however, this is up to the individual. Exit the sauna room if you feel unwell or uncomfortable, and remember to stay hydrated and drink water.
Should I use an infrared sauna?
Remember to chat to the front of house team for more information on using the infrared saunas at triyoga Camden and Ealing next time you're in centre.
Anyone who has any underlying health condition or concern about using an infrared sauna is encouraged to consult a doctor or medical professional before beginning infrared sauna heat therapy.
---
Book a class at triyoga Ealing or Camden and try our infrared sauna.