International Day of Yoga 2020 promises to be unlike any other. Since we can't shower you with gifts in the centres, we're taking a more digital approach to celebrating with the community. Try your first online class for free, enter to win online class passes or join us for a transformative workshop. Where ever you roll out your mat on the day, know that we'll be practising right along side you, in spirit, at a safe distance.   
What is yoga? For some people, it's clearly defined in sacred Indian texts – the restraint of the senses, skill in action, the union of all dualities. For many, it's a practice leading toward spiritual liberation from earthly constraints. For others, it's a path to wellness that strengthens muscles, busts stress and quiets the mind. From caves in ancient India to gyms, schools and sitting rooms in the West, yoga today – rightly or wrongly – is a hybrid creature that is embedded in the fabric of modern life and will likely continue to evolve, as it always has.
This year marks the sixth year in a row that the world is celebrating International Day of Yoga taking place on Sunday, 21st June. In the past we have seen gatherings both mass and small as people came together to share the gift of yoga that India has given us. With the world only just beginning to slowly emerge from a pandemic lockdown, International Day of Yoga is going to be marked in different ways this year – not with big gatherings of people chanting and practising pranayama, but with individual celebrations from our homes that is shared with the larger community by virtual means.
Here at triyoga we are no different.
We'll be celebrating all day long and into the evening. Our online class schedule will be running as usual. Here's a glimpse of the special events we have planned…
New to triyoga online? Enjoy your first class on us. 
Our growing online schedule features more than 100 classes a week from vinyasa to restorative, yin to ashtanga, yoga for cancer to pregnancy as well as pilates and some special classes to de-stress, to sleep, to keep your kids entertained and lots more.
– If you are an existing triyoga student and want to try your first online class as our guest, please click here and follow the check out process to add your free class.
– If you are brand new to triyoga, you can try your first online class on us by clicking here.
Giveaway time! Share on Instagram a chance to win.
This year we've decided to run a give away on our Instagram. Three lucky winners will receive a 5-class passes for triyoga online classes. We are asking students to share a photo and a few words about how their practice has changed during lockdown. We'll be posting details on how to enter on the day, so keep an eye on our Instagram feed – @triyogauk
So, what about your yoga practice has changed during lockdown? Can you hold headstand without a wall? Can you sit in seated meditation a few minutes more? Have you given yourself permission to skip postures if practising a set sequence? What about taking a day off when you need it? We'd love to see and hear from you.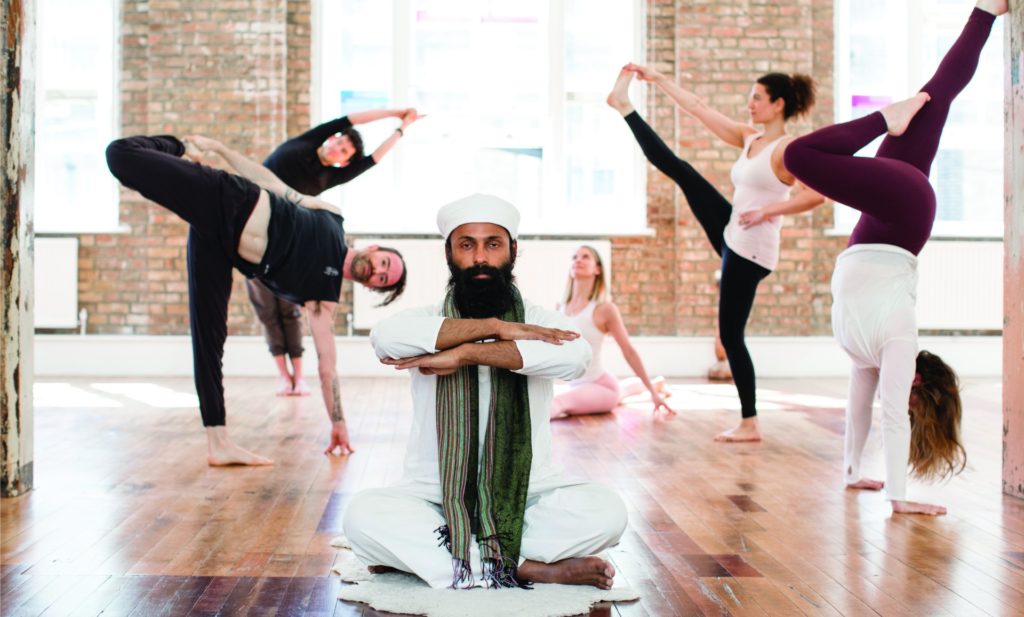 triyoga workshops
triyoga is hosting a mix of interesting workshops to mark the day, including:
Max Strom: the healing power of forgiveness 
Forgiveness is the most powerful tool we have for healing ourselves. Join the one and only Max Strom for a powerful lecture on forgiving others and yourself. Bring writing materials.
triyoga online, 10.00 – 12.00 BST
£25 (includes 48 hours access to online recording)
Click here for more information about Max's forgiveness workshop. 
Sarah Powers: insight yoga: yin/yang asana, inquiry + mindfulness
Join Sarah Powers for an enlivening integral practice designed to reconnect us with our home ground within ourselves, remembering we can be our own best friend.
triyoga online, 16.00 – 17.30 BST
£25 (includes 72 hours access to online recording)
Click here to book a spot at Sarah's insight yoga workshop. 
Carrie Owerko: the way of play
In honour of the 5th International Day of Yoga, on a day where tens of millions around the world will be rolling out their "sticky mats" to engage in some form of yoga practice, this public talk will offer a timely reflection on yoga's past, present and future.
triyoga online, 18.30 – 20.00 BST
£25 (includes 72 hour access to online recording)
Click here to book your place for an evening of play with Carrie. 
We look forward to learning, growing and practising with you during the 6th annual International Day of Yoga. Make sure to post your experiences on social media and tags us: @triyogauk #triyoga