If you are a new student at triyoga, we have two exciting offers to help you get started. Enjoy 3 in-centre classes for £30 (valid 30 days) or get seven days of unlimited online yoga for only £25.
how to sign up
Follow these simple steps to start practicing with us online:
Choose a pricing option: Choose an offer from above and it will be automatically added to your cart.
Create a triyoga account: You will be prompted to enter a few details to set up your account and then you're ready to go.
Choose a class: If you're new to yoga, start with a class that says "open" or "level 1". Click here to browse our schedule and click "book".

Jo

in the class: You will receive a booking confirmation email right away. On the day of class, you will be sent a zoom link 20 minutes prior to its start time. The teacher will begin the class and you can continue with your camera switched on (so that you can interact with the teacher and class members). You are also welcome to keep your camera switched off if you prefer to practice in privacy.
If you get stuck at any point, don't worry, we are here to help. Please email hello@triyoga.co.uk with any questions and we'll get back to you as soon as possible.
beginners classes
We operate over 90 level one and open classes online each week that are suitable for beginners. Level one classes are open to complete beginners, those in the initial stages of yoga practice or those seeing a gentler asana practice. Open level classes are for complete beginners to the more experienced as the teacher adapts the class according to the students. We've highlighted a few options that will help you get started.
yoga for beginners
These classes focus on the fine details of yoga postures and breathing, working on both your body and the mind.
vinyasa level I
Vinyasa Flow is a dynamic practice and one of the most popular forms of yoga in the world. Vinyasa is a technique that synchronises breath with movement so in this class you will flow through a sequence of postures, which will differ teacher to teacher.
Pilates level I
Pilates is for everyone – and works the entire body through a series of repetitive, mat-based exercises. Some teachers might incorporate small equipment, such as resistance bands, balls and some yoga props, into these sessions as well.
View our full schedule of level one and open level beginners classes.
why triyoga online?
triyoga has been providing a space to explore yoga and Pilates for over 20 years. We bring the best parts of our studio experience – community, togetherness, expert teachers – into your home. Just you, as you are right now, in our online sanctuary.
Whatever your age, size, gender or fitness or ability level, we're delighted to offer you a space to come home to yourself … in your own home.
Our online customer service team are on hand to help you with any questions you may have – whether it is about teachers, class styles, or general queries. Email us at hello@triyoga.co.uk or you can give us a call on 0203 3620688.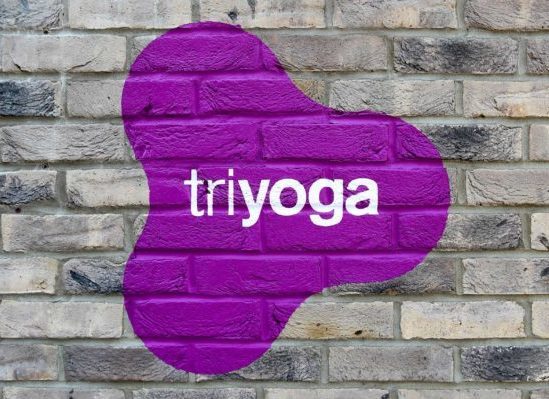 Q. What equipment do I need?
A. All you need is a yoga mat – some students like to use a yoga brick and a strap. If you do not have these, a thick book and a dressing gown belt are very good makeshift props!
Q. Does your camera need to on?
A. No, but to receive the optimal triyoga experience we recommend it so you can engage with your teacher.
Q. When do I receive my zoom link?
A. You will receive the zoom link 20 minutes prior to the class (be sure to check your spam/junk folders).
beginners course
A great way to discover (or rediscover) yoga, a course is a supportive space which builds week to week to take you through the fundamentals. You'll explore asana (yoga poses) including alignment and sequencing, pranayama (breathwork), dhyana (meditation) and will be introduced to philosophical principles in a practical way.
You'll receive personalised teaching from an experienced teacher who is skilled at communicating with a group online. Working at a pace designed to teach you thoroughly, safely and deeply, beginners' courses will equip you with the confidence to begin your own independent practice or to take any of our open-level classes.
View our current beginners courses here.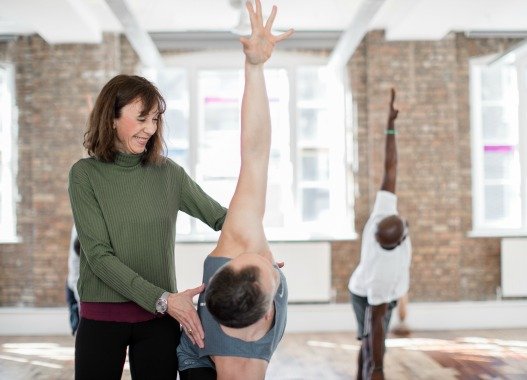 keep in touch
sign up here to receive our special offers, latest news, event invitations and more... How do we use your data? Read our
privacy and cookie policy.