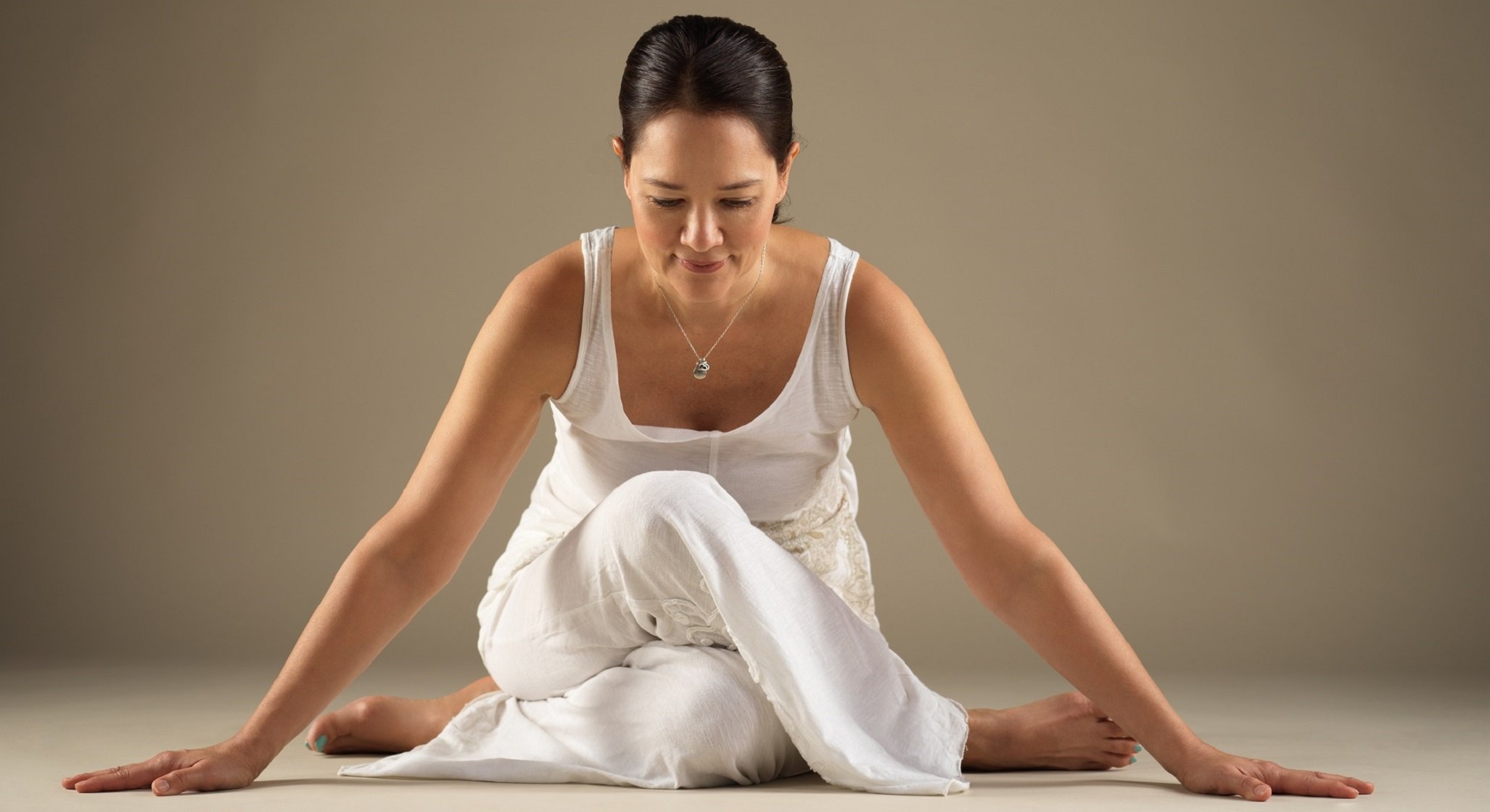 yin yoga + mindfulness meditation teacher training: level I
online live with Sarah Lo
30 January – 20 February 2021
40 hours
sold out
<
teacher training
< yin yoga + mindfulness meditation teacher training: level i
overview
40-hour course: 20 contact hours and 20 hours of self study. Yoga Alliance accredited.
This is a four-day online training in yin yoga which focuses on the fundamental skills of how to effectively teach and practice yin yoga postures for the five yin yang organ pairs according to Chinese meridian theory, whilst incorporating the anatomical study and understanding of skeletal variations of the hip. This live virtual course also brings a deep level of the foundations of mindfulness through meditation, pranayama and psychological enquiry and how to integrate these deeper skills into a yin yoga practice.
There will be daily led meditation practices as well as teaching and deconstructing yin yoga asanas in an experiential way. It is a course suitable for yoga teachers, teacher trainees, dedicated yoga students and other professionals. It is not necessary to be an experienced yin yoga practitioner to do this course.
Meridian theory and Chinese medicine for organ health is introduced and the course includes learning yin yoga poses for the short meridian sequences, lectures in anatomy for the hip joint and some practical teaching applications on understanding and building interception skills through practise and observing unique skeletal variations in individuals.
The same course content is delivered online live as it would be in a live teacher training setting. Having taught this course multiple times online, Sarah feels that there are unique advantages to every student being able to observe the demonstrations closely and to hear the lectures clearly. Recordings will be made available for everyone for up to seven days for those who miss any part of the training. The timings are the same as with the live training and with being able to move students into small groups, seeing slides online where students are able to easily capture the information we are able to transition through the sessions smoothly. You will also receive a comprehensive 'Yin Yoga Teacher Training Manual' which teachers in the past have found an invaluable resource to their yin yoga teaching.
From her previous testimonials, Sarah feels that leading this training offered live streaming has added a new dimension to virtual trainings offering a safe and highly effective way to share her knowledge in a rich and equally powerful way. The course has been carefully thought through and adapted to an online format so that you can acquire a level of skills you would benefit from as both teacher and practitioner as in an in person setting.
"Sarah's style of delivery is so smooth and seamless. She glides effortlessly through the topics, linking them together in context to make it so understandable… I understand the poses deeper, the anatomy and physiology deeper, how to structure a class better, how to support my students better and how to take care of myself to ensure I do not continue to deplete my own energy levels – which I do! She has a lovely style of teaching, kindness, carefully structured answers, a friendly nature."
course content
The course content will include:
Yin yoga:
Yin yoga postures for balancing the five yin yang organ pairs
Pranayama practices for yin yoga
Teaching and observational practice in yin yoga
Effective use of props
Developing interoceptive skills
Experiential daily yin yoga practice
Mindfulness:
Mindfulness meditation skills
Body, heart and mind practices
Psychological enquiry with interpersonal practices
Visioning
Anatomy:
Skeletal variations (hip joint)
A functional approach to yin yoga
Deconstructing yin yoga postures
Chinese medicine:
Meridian theory
Key physical, mental and emotional properties of the organs
course structure
The course will be live streamed online and will take place on the four Saturdays from 30th January – 20 February 2021 from 12.00 – 6.00pm (GMT). Recordings will be made available for everyone for up to seven days for those who miss any part of the training.
Saturday, 30th January from 12.00 – 6.00pm (GMT)
Saturday, 6th February from 12.00 – 6.00pm (GMT)
Saturday, 13th February from 12.00 – 6.00pm (GMT)
Saturday, 20th February from 12.00 – 6.00pm (GMT)
additional hours
You will receive a certificate in 'Yin Yoga and Mindfulness Meditation Teacher Training – Level 1' from Sarah Lo Yin Yoga Teacher Training eligible for 40 CEU or CPD points of attendance with Yoga Alliance. The course is comprised of 20 live contact hours and 20 non contact hours.
Attendance in the entire programme and completion of the set reading, viewing and homework is required to receive this. You will be asked to write a statement of reflection to demonstrate that you have completed the non-contact hours and to submit this directly to Sarah via email within one month of completing the live training (by the end of March 2021) in order to receive your certificate.
You will be invited to join a private Facebook group for all Sarah Lo Yin Yoga Teacher Training graduates to join a rich community of over 500 yin yoga practitioners, teachers and other professionals including medical doctors, psychotherapists, psychologists, remedial therapists who have graduated from Sarah's programmes whom together offer a supportive network where questions can be asked in confidence and in private. You may also join Yin Yoga and Mindfulness Meditation Worldwide Group of 2000 other teachers where you can freely advertise your own Yin Yoga offerings.
Students who complete this course are eligible to continue their Yin Yoga and Mindfulness Meditation Teacher Training at Level 2 (30 hours) progressing to Level 3 (30 hours) to attain a full 100 Hours Completion Certificate in Yin Yoga and Mindfulness Meditation.
eligibility + pre-requisites
This training is open to everyone. If you are unsure of your eligibility for this training please contact flavia@triyoga.co.uk
accreditation
This training meets, Yoga Alliance USA requirements for CPD
additional information
Required set reading (prior to course)
"Insight Yoga" by Sarah Powers
"Mindfulness" by Mark Williams and Danny Penman
Required viewing (prior to course)
Faculty:
Sarah Lo is a Senior Yoga Teacher Trainer E-RYT 500 with Yoga Alliance USA and UK. Sarah has been personally endorsed and certified by Sarah Powers to teach 'Insight Yoga' from the Insight Yoga Institute, one of just a few teachers in the world to receive this accreditation. She is also a Certified Professional Life Coach (PCC) and a member of the International Coaching Federation (ICF) and brings a deep level of skills to her Yin Yoga teacher trainings from her coaching background.
Sarah has studied extensively with Paul Grilley, Donna Farhi and other leading Yoga and anatomy teachers for over 25 years. Her fascination with yoga began as a child copying poses from her Grandmother's yoga books and has evolved to include a daily combined practice of meditation, Yin Yang yoga infused with qigong and a dance and fitness regime from Zumba to walking, cycling and the occasional jog. Sarah offers 100 hours of accredited Yin Yoga and Mindfulness Meditation Teacher Trainings in Levels 1, 2 and 3 online and at triyoga in London and other international studios having lived and taught extensively in the U.K., Europe, USA, Australia and Singapore.
Sarah's greatest aspiration is to inspire students across the globe that it is always possible to find their way to find the support within themselves to lead a more fulfilling and meaningful life filled with compassion, ease and grace especially now, through one of the most difficult times of our lives during Covid-19.
Please visit Sarah's website here for full details of the training and workshops: www.sarahlo.co.uk
next course
Dates: 30th January – 20th February 2021
Teachers: Sarah Lo
course start: Sat 30 January 2021
course fee:
£550 (£500 early bird until 31 December 2020)
venue
triyoga online
contact
flavia@triyoga.co.uk
020 7449 3151
faculty
Sarah Lo
keep in touch
sign up here to receive our special offers, latest news, event invitations and more... How do we use your data? Read our
privacy and cookie policy.