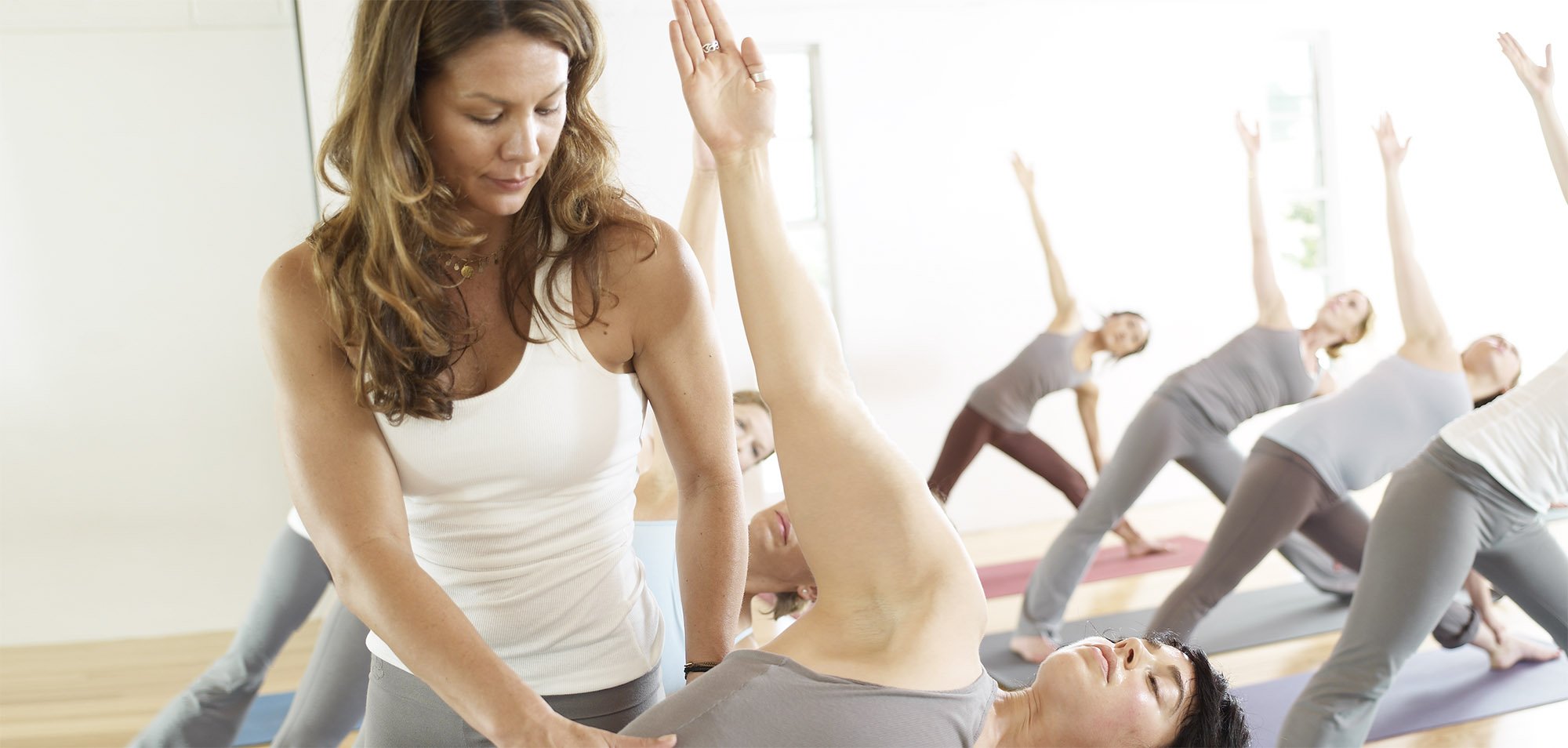 triyoga mentoring programme
September 2019 – March 2020
with Mia Togo
overview
Becoming a yoga teacher is a process of discovering your unique voice, as you come to understand how to share the wisdom of yoga philosophy in an embodied way. Teaching yoga is an art of facilitation built around clear, honest communication. As teachers we hold a safe, sacred space for our students to tune-in to practice and drop-in to wisdom.
This six-month mentoring programme is designed help you find your purpose as a teacher. You might come up against some shadows and self-defeating voices but Mia will help you understand how to turn these perceived weaknesses into strengths, as you navigate and work with them.
Mia Togo has taught and mentored hundreds of teachers when she was a teacher trainer at the famed YogaWorks in the US where she taught on both their 200- and 300-hour programmes. Before moving to London, she was one of their senior-most teachers.
If you have already completed a 200-hour teacher training and have about two years teaching experience in any style of yoga, this mentoring programme is like no other as it will take you to the next level, helping you dive into the deeper dimensions of teaching yoga. You will unpack all of the following:
How to approach hands-on adjustments and assists in the age of informed consent and personal agency
How to seamlessly and authentically integrate yoga philosophy into your classes
How to lift your knowledge of anatomy and apply it in your classes
How to teach essential points of alignment to individual bodies
How to create safe, intelligence sequencing
programme structure
The six-month, 46 contact hour programme consists of:
An opening ceremony to set the stage and intention for the next six months, and a closing ceremony to reflect back on what you have learned and how you have changed
Two monthly meetings at Mia's house near Notting Hill Gate tube that will facilitate learning and offer the chance to ask deeper questions in a safe environment. Homework will be set
A class you teach that will be observed by Mia who will then spend time with you after providing rich, detailed feedback
You will be required to attend one class a week taught by Mia, and also assist her in one class a week
You will be required to attend two triyoga workshops with some of the world's most renowned guest teachers, offered at a discount and approved by Mia
There is also a coaching component of this programme – you can only hold space for your student when you have held space for your own growth and healing. Yoga is a practice of returning to union. Where we have splintered off from that wholeness is human – having the courage to return is sacred.
application
Please send your CV and a one page letter explaining why you want to join the programme to
kieran@triyoga.co.uk
dates
opening ceremony: Saturday September 7th triyoga Camden
closing ceremony: Saturday March 7th triyoga Soho
contact
kieran@triyoga.co.uk
020 7449 3159
faculty
Mia Togo
keep in touch
sign up here to receive our special offers, latest news, event invitations and more... How do we use your data? Read our
privacy and cookie policy.