triyoga advanced teacher training
with Anna Ashby + Jean Hall
april 2021 – november 2022
overview
Join Anna and Jean for a free information q+a evening on Friday 12 February. Click here for details.
This 300-hour programme is designed for qualified yoga teachers and provides the opportunity for participants to work with senior teachers at the top of their field, within a structure that provides time and space for profound learning and growth, along with a supportive community of co-trainees and tutors. The course facilitates a process where participants evolve their teaching, expand their knowledge and develop the skills to make yoga accessible, sustainable and available in a wide and diverse range of settings, environments and communities.
The programme is accredited both by Yoga Alliance Professionals (UK) and Yoga Alliance (US) and will be held in-person, and in some cases online.
Anna Ashby and Jean Hall, two of triyoga's most experienced teachers and teacher trainers, will lead the training and will be joined by a faculty of experts to provide a programme that includes: Asana, Pranayama, Meditation, Philosophy (traditional yoga texts and Western philosophy), experiential Anatomy + Physiology, Subtle Body Anatomy, Voicework, Chanting, Lifestyle and Ethics for Yoga Teachers and applied Teaching Methodology.
This year we are offering participants an option to take the training in separate parts and stages, in order to suit those who are looking to layer their learning more gradually or require more flexibility. Offered every two years, the advanced teacher training (ATT) provides an on-going opportunity to gain the ATT diploma over a longer time frame if needed.
Divided into three parts, Part 1 focuses on the foundations of embodied awareness applied to breath, movement, asana and teaching; Part 2 focuses on the subtle body, purposeful sequencing and approaches and strategies in teaching; Part 3, focuses on expanding the realm of yoga for mental health, trauma, self care and transformative space which culminates in a final project presentation. Each part of the training includes asana and teaching practices, pranayama and meditation, reflection, contemplation and discussion, embodied anatomy, chanting and philosophy.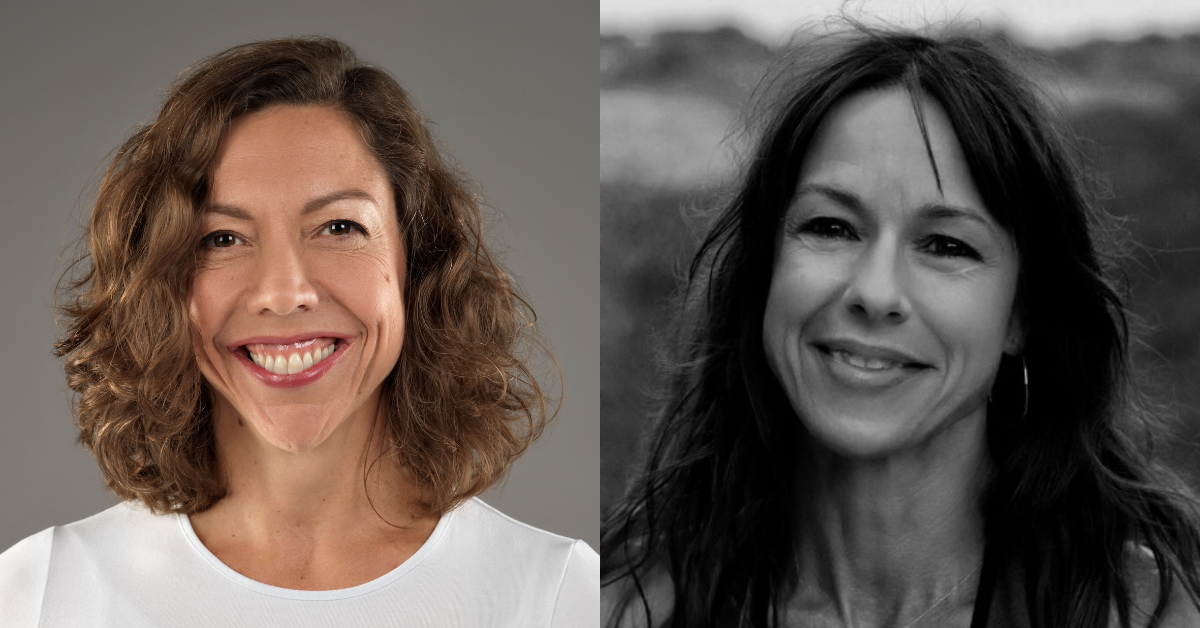 course content
A journey from the body to the soul… 
Setting the highest standards in yoga teaching, triyoga's advanced teacher training course enables + empowers teachers to hone their skills in order to effectively teach students of all levels + experience. Delving deep into the rich and diverse expression of yoga, honouring tradition alongside fresh + innovative approaches, participants are supported in developing an authentic teaching style and voice that is confident, inspiring and embodied.
course description
The course programme comprises: Asana, Pranayama, Meditation, Philosophy (traditional yoga texts and Western philosophy), experiential Anatomy + Physiology, Subtle Body Anatomy, Voicework, Chanting, Lifestyle and Ethics for Yoga Teachers and applied Teaching Methodology.
Each themed module, usually scheduled over a weekend, integrates teachings, theory and practice to provide a holistic view of a topic. Modules progressively build supporting a learning pace that enables students to absorb, apply and integrate the presented material and practices into their own teaching and practice outside of the course.
The architecture of the course provides continuity and community, as well as an empowered  learning environment where exploration sparks reflection, self-inquiry, and self-evaluation with the support of the tutors and co-trainees.
The final project represents an opportunity to engage in a creative, personal and experiential process/journey to explore and develop further any particular aspect of yoga that participants feel drawn to. It's an opportunity to tailor the training in a way that realises a goal or direction in teaching and can serve as a roadmap for actualising that direction. Participants will have the opportunity to present their research and/or thoughts to their peers and tutors for feedback at the end of the course.
course structure
The programme content will be delivered through a 20-month training comprising 14 modules, providing 300 hours of tuition, practice and study
Each of the 14 modules include theoretical, practical and experiential components which explore a central topic.
In addition to asana, meditation and pranayama practices included on most module weekends, the modules will be themed as follows:
Part 1
Module 1: the beginning: exploring breath, movement and teaching
Module 2: embodying the path of devotion
Module 3: breath as a transformative agent
Module 4: subtleties of power + presence
Part 2
Module 5: seeds of awakening
Module 6: the history of hatha yoga and embodying its teachings
Module 7: strength from the core
Module 8: energetics of the heart
Module 9: the fascial body
Part 3
Module 10: mental health and trauma
Module 11: spaces, places and perspectives
Module 12: moving toward the upper realms
Module 13: guest academics weekend|
Module 14: final project presentations
The entire programme provides a minimum number of hours in the following key areas:
Anatomy + physiology: 36 hours
Philosophy: 52 hours
Teaching methodology: 50 hours
Led-practice (asana, meditation, pranayama etc): 70 hours
Chanting + voicework: 10 hours
In total, the full programme comprises 300 hours of tuition, practice and study.
A full schedule will be provided along with the course application form
learning outcomes
On successful completion of the entire course and its requirements, participants will:
Receive the triyoga education advanced teacher training certificate.
Be eligible to register with the Yoga Alliance as RYT500 teacher.
Be eligible to register with the Yoga Alliance Professionals at the Chartered or Senior Level (depending on length of time teaching and accrued teaching hours).
Participants will have:
Gained a fuller understanding of and be able to skilfully apply the different approaches, methods + philosophies of yoga which can support and nurture students of all different backgrounds and experience.
Further deepened their experience of the transformative power of yoga both spiritually and in terms of well being.
Increased their confidence, both personally and professionally.
More specifically, participants will have:
Deepened + refined their own personal practice, including applying modifications, variations + intelligent approaches to deepening the yoga practice;
Developed reflective, self-evaluation + appraisal skills with which to objectively assess the effectiveness of their teaching taking into consideration pedagogy and effective communication;
Explored approaches to teaching principles both in real life and online;
Contemplated and worked with progressive learning techniques + creative sequencing to ensure safe + methodical practice according to student level, needs + capacity;
Refined language + communication skills covering essential + subtle alignment, clear methodology, and authentic and inclusive voice addressing challenges/inhibitions to personal expressions;
Gained confidence in skilful assisting with sensitivity + awareness including adept use props;
Engaged in a dialogue to understand more fully the dynamics of the student/teacher roles, covering different aspects such as praise and blame, transference, projection, criticism, idealisation + counter transference as well as essential elements to create healthy, positive and two way teacher/student relationship;
Studied teachings of key texts of the yoga tradition + related western texts in order to more skilfully weave teachings into classes, workshops + retreats;
Understood more accurately the roots of the yoga tradition and the way yoga has adapted + evolved to meet the modern age; used this knowledge to contemplate and articulate the role and responsibilities of a modern yoga teacher;
Refined their learning + practise of various pranayama + meditation
eligibility + pre-requisites
The triyoga advanced teacher training is open to participants who:
Have an existing 200-hour teacher training qualification (through any school*);
Have a minimum of 18 months post-qualification teaching experience;
Have a minimum 200 hours teaching experience;
Submit a completed application form, including a reference and a contemplation.
Please be aware that, whilst you are eligible for the triyoga course with an initial teacher training certificate from any school, a triyoga advanced 300 hour qualification does not automatically qualify you to register with the Yoga Alliance or Yoga Alliance Professionals if your initial teacher training is not accredited/registered by these bodies.
If you do not meet the teaching experience eligibility criteria, but feel that you are a suitable candidate for the training, please do get in touch with us to discuss flavia@triyoga.co.uk.
graduation
Graduation from the full training is not a given. To successfully complete the training (and be eligible for accreditation) students are required to:
Attend at least 12 modules (and make up hours of missed modules to the satisfaction of the trainers);
Demonstrate a committed, open and enquiring attitude throughout the training;
Contribute to in-class and online group discussions;
Complete all course assessments to a satisfactory standard, including: Case studies; Essays; + Final Project
On successful completion of the course, participants will be awarded with a triyoga advanced teaching training certificate and will be eligible for individual accreditation at the Yoga Alliance RYT 500 hour level.
accreditation
The triyoga advanced teacher training is accredited by Yoga Alliance (US) at the 300 hour level. This means that on successful completion of the course, participants will:
Receive the triyoga Education advanced teacher training certificate
Be eligible to register with the Yoga Alliance as a RYT500 teacher. This is subject to the participant's existing RYT status – see yoga alliance credentials for teachers
Be able to count the further training hours towards progression to the next career level with Yoga Alliance Professionals. For detailed information about joining and upgrade criteria – see yoga alliance joining-criteria
additional information
materials
Modules will take place at triyoga studios if circumstances allow, as well as online to accommodate social distancing as required.
Participants will be provided with a course reading list in advance of the start of the programme – which will include core and recommended texts. All other course materials (handouts, manuals etc.) will be provided at module weekends.
attendance
Attendance of at least 12 modules is compulsory for the successful completion of the course. If a participant has to miss a module, they must arrange an appropriate content 'catch up' plan with the module tutors to ensure that key course teachings are not missed. Where catch up plans require one-to-one tuition outside of scheduled course hours, fees incurred will be met by the student.
costs
The entire course fee is £3,950. (Best value for money)
Or, students can take parts of the training:
Part 1 – £1,300
Part 2 – £1,550
Part 3 – £1,625
** You will pay more registering for the parts of the course separately.**
The fee covers all tuition and course materials.
Course fees are non-refundable, subject to terms + conditions.
additional costs
Participants will be provided with a reading list upon enrolment. Book purchases are not included in the course fee.
discounted classes
Once the training commences, participants will be eligible to sign up for a monthly unlimited triyoga class pass at £57 per month (compared to the usual price of £114). Alternatively, participants will be eligible to attend any triyoga scheduled class (in studio or online) for a 50% discount on the credit rates.
course start: Fri 09 April 2021
course fee:
£3,950 (full course, for individual parts see below.)
venue
triyoga Camden, Soho + online
contact
flavia@triyoga.co.uk
faculty
Anna Ashby
Jean Hall
Additional Faculty
Aki Omori
Gillian Evans
Bill Mahony
David Brehens
Steve Haines
Nikki Slade
Richard Rosen
Lucy May Costantini
Jason Birch
Gary Carter
keep in touch
sign up here to receive our special offers, latest news, event invitations and more... How do we use your data? Read our
privacy and cookie policy.