< triyoga 200hr yoga teacher training
There comes a time for many yoga practitioners where the desire for a deeper exploration into the practice of yoga emerges. For some this may be a calling to share the practice with others, while for others, it may simply be about learning more and diving deeper. Regardless of your intentions, our vinyasa yoga teacher training will help to enhance your understanding of all that the practice has to offer, from in depth yoga asana breakdowns, the wisdom of yoga philosophy, tools and techniques to create intelligent practice sequences, exploring the path of pranayama and meditative practices, and so much more. This 200hr educational and experiential training is designed to delicately balance the traditions of yoga with a contemporary understanding of the physical body, the intelligent mind and the human spirit.
On this Yoga Alliance International accredited yoga training, your senior teachers and course facilitators will guide you through an educational journey that will cover the essential aspects of the foundations of yoga.
Asana postures and knowledge
A exploration of intention behind 100+ yoga asana and how to practice and teach them from a. place of understanding
Functional movement and injury management
Deepening knowledge of the functional anatomy, the physiology of the body and subtle body energetics
How to balance flexibility, mobility and strength
Yoga practicum to deepen your personal practice
Yoga Philosophy & Subtle Body Energetics
The history of yoga and the philosophy of yoga
Yoga deities and Indic culture
Subtle body energetics; chakras, koshas, doshas, gunas
Deepening your knowledge in meditation and pranayama techniques
Teaching Skill
How to create intelligent and effective sequences
Incorporating the sacred and philosophy into your teaching
Theories and techniques for yoga teaching
How to safely assist students and deliver hands on techniques
The ability to deliver open level vinyasa classes
How to hold space and cue effectively
Professional Skills
Critical thinking and finding your own voice
The practicalities and ethics of becoming a yoga teacher
Accessibility, diversity & inclusion discussions
Future pathways in teaching yoga and the business of yoga
Building and creating community
LOCATION AND DATES
Dates of Course Spring 2024 Training – triyoga Camden
Module 1: March 28- April 1, 2024 *Easter weekend, Thurs – Monday
Module 2: Apr 27-28
Module 3: May 23-27 *May Bank Holiday, Thurs – Monday
Module 4: June 15-16
Module 5: June 26-30
Time: 08:00-17:00 daily
Dates of Course Fall 2024 Training – triyoga Chelsea
Module 1: Sept 25-29, 2024
Module 2: Oct 19-20, 2024
Module 3: Nov 6-10, 2024
Module 4: Nov 23-24, 2024
Module 5: Dec 4-8, 2024
Time: 08:00-17:00 daily
YOUR TEACHERS
Leading the training will be Michael James Wong and Adam Husler; two internationally renowned senior teachers who have extensive experience leading trainings, immersions and workshops around the world. The training will feature some of triyoga's most-well-loved teachers as lecturers and mentor. You home for the trading will be triyoga; one of the first yoga schools to open in the UK, in 2000, and is now the UK's biggest yoga studio, with four centres across London containing multiple studios
About Michael James Wong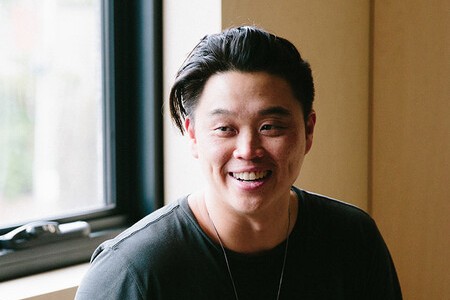 International facilitator and well renowned yoga and meditation teacher, Michael James Wong, has facilitated over 3,000 hours of Yoga Teacher Training Courses in the past 15 years of teaching. Michael is a Yoga Alliance CPD and YACEP Senior Teacher who is dedicated to supporting teachers develop the tools and techniques necessary for teaching in the real world. Michael is an accomplished teacher, speaker and author and is the Founder of Krama Yoga, a community and yoga training school, Just Breathe, a community led organisation focused on supporting your mind and mental health and is a masterful facilitator for yoga, meditation and breath-work. His teaching brings together a wealth of knowledge, technique and study that respects the ancient traditions and philosophies of the practice and integrates them with a modern perspective for 21st century. Michael believes, that above all else, yoga is a practice with purpose.
Find out more @michaeljameswong
About Adam Husler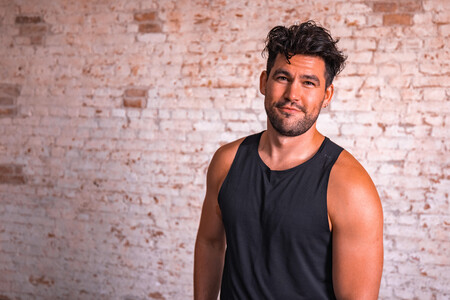 Fuelled by a fascination with anatomy and a desire to ask 'why', Adam Husler has taught thousands of hours of his signature style of alignment-based vinyasa yoga, in studios and at conferences across over 20 countries. Adam offers creative, effective and clearly sequenced teachings that focus on balancing flexibility and strength; physically and mentally. Hundreds of teachers have benefitted from Adam's global CPD programmes, designed to refine teaching skill and educate in the contemporary understanding of the human body. Adam has a wealth of experience in the non-studio side of yoga, including teaching award winning retreats, writing for Yoga Journal and hosting the Honestly Unbalanced podcast.
Find out more @adamhusler.
The course will be co-led by Adam and Michael, with lecturers sharing workshops and discussions on select topics. Mentors will help support students along the way, each student will be assigned a small study/practice group during the training (no more than 8-10 per group) which will offer more hands on, and dedicated support throughout the course.
Support teacher – Mia Togo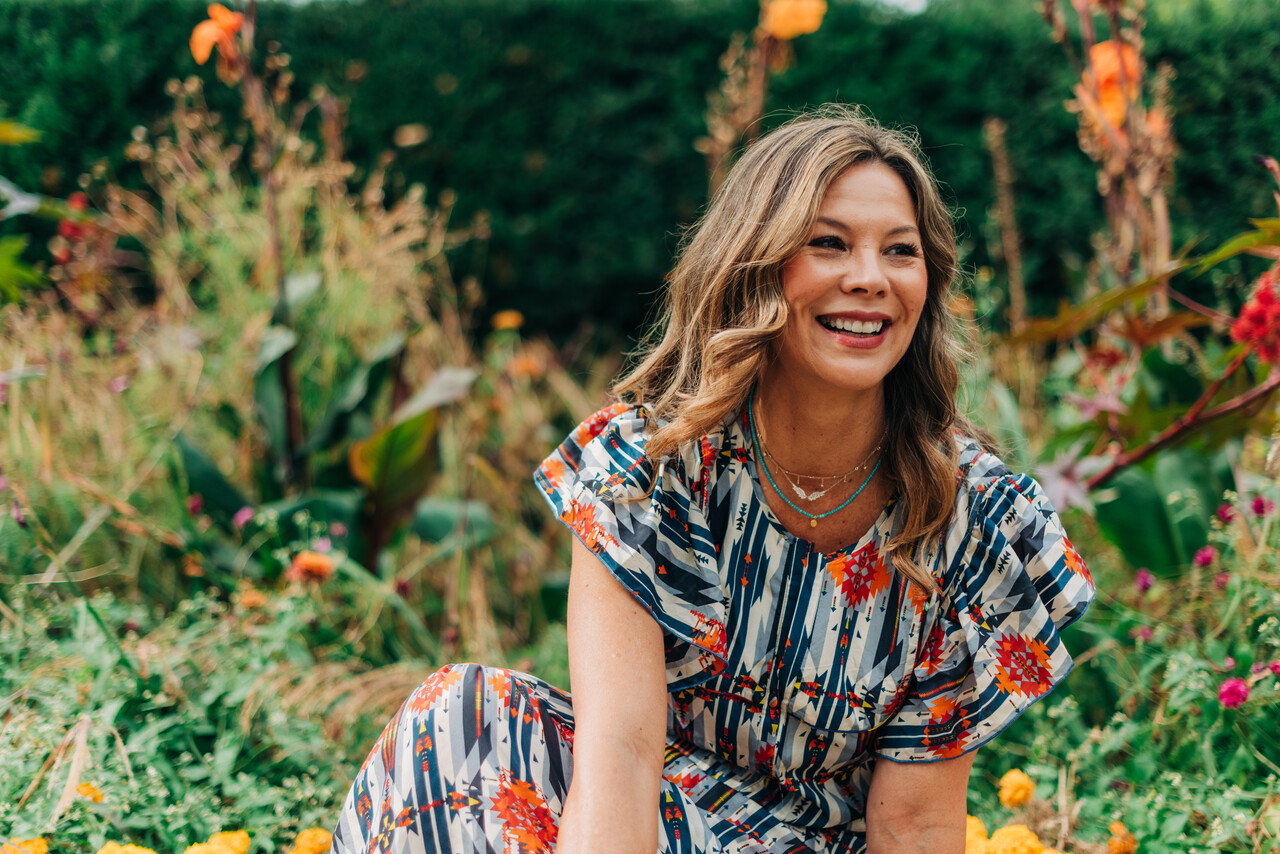 Now residing in London and teaching at triyoga, Mia is also a teacher trainer, 300-hour mentor and leads yoga retreats and workshops around the world. She teaches yoga because of the lessons that it taught her – through heartbreak and loss, she learned to live and love from a place of acceptance and honesty – a lesson that is valuable to all.
Mia creates a space for her students to explore their truth – a place where they can remember that their worth does not need to be earned, bought, or outsourced, because true love comes from within. With detailed alignment, Mia's sequences are designed to get the mind to show up and shift patterns that can be held on a musculoskeletal level. In a world where we are taught to push away discomfort and attach to pleasure, she encourages students to honour what is coming up for them on the mat, rather than override and ignore it.
"Having three senior yoga teachers work with us to such a deep and varied level was amazing. The quality of teaching and the supportive way in which it was done was a stand out for me. I've qualified feeling that I have been taught to a really high level and as such, I feel confident in moving forward in my yoga journey. A massive thank you to Adam, Michael and Mia." – Amanda
eligibility + pre-requisites
Applicants should have at least applicants have at least 1 year of regular and consistent yoga practice or 6 months if a teacher of another physical discipline (Pilates, meditation, personal training).
The triyoga teacher training is recognised and accredited by Yoga Alliance Professionals (UK) at 200 hours level and by Yoga Alliance USA at 200 hours level.

Attending Classes at triyoga
From the moment you sign up and pay your deposit, you will have access to a triyoga teacher training membership which is priced at 50% the unlimited membership cost. This will give you access to all classes, in all studios (not reformer Pilates), before, during and throughout your course.
Application Process
If interested in signing up for the training, potential students would need to follow the process below,
Fill out a student application
This helps us get to know you, and for you to get any questions answered to make sure the course is right for you
Once accepted, pay the course deposit to confirm your spot on the course
FAQ
What style of yoga will I learn to teach?
You will be taught to deliver vinyasa yoga; a style that can be developed to reflect you biases and to accommodate the needs of your future body of students
Can I access classes at triyoga?
Trainees have a 50% discount on triyoga membership (not reformer) from the moment you sign up for the course, through to course completion.
Are there any extra costs?
You will need to purchase or borrow relevant course texts and we advise you to get trainee insurance when you commence practice teaching members of the public.
Do I need any yoga equipment?
Mats and yoga props are available for use at triyoga free of charge, however many students like to have their own for hygiene and sanitary reasons.
Do I need to be able to do advanced poses?
No. Our belief is that a yoga asana practice is a subjective one; being able to perform a particular variation of an asana, in your unique body, with your unique set of life experiences, does not make you either good or bad at yoga. 
Is there an assessment?
There will be a teaching assessment and written assessment including some homework thought the programme. The teaching team will do their utmost to ensure you have the knowledge you need to pass 1st time, but should you not, assessments may be redone, up to 3 times
What qualification will I receive upon graduation?
You will be a 200hr Registered Certified Yoga Teacher with Yoga Alliance International
Are scholarships available?
There will be a limited number of scholarships available. Please note the Spring 2024 place is filled. There is still space in Fall 2024.
What happens if I get injured?
The teaching team will do all they can to ensure that you are able to complete the training within you cohort and will help you manage any injuries or alike as they arise.  The course is non-refundable, but should you have to leave you cohort you may joining the following cohort at the same point in the training.
course start: Thu 28 March 2024
course fee: early bird course pricing: – £3,300 (payment plan) – £3,125 (paid in full upfront) Note: limited early bird places available. End Nov 30th, 2024 Price from 1st of December: – £3,500 (payment plan) – £3.300 (paid in full upfront)
discount fee: For payment plans: depsit paid and payments committed by November 30th
triyoga Camden
triyoga Chelsea
Micheal James Wong
Adam Husler