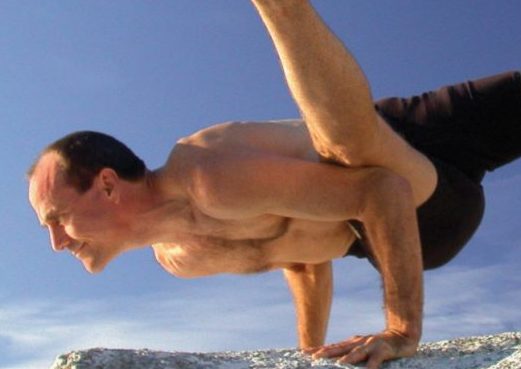 next level intermediate ashtanga training
with David Swenson
20 november – 02 december 2017
100 hrs
overview
This course is sure to be an incredible experience for all participants. The Next Level Training lasts for 13 days with a one-day break in the middle. There is no doubt that there will be a great depth of knowledge shared and experience gained during the course and as always David's unique wit and humor will assure a fun-filled learning environment sure to send everyone home at the end of the training with a smile on their face.
course structure
The course will cover:
– Review of the teaching techniques and adjustments covered in the Level One.
– 8 Hours of classes per day including practice, study and sharing. This will be conducted in 2 Four-  Hour Sessions daily.
– Traditional Sanskrit Counting for the Full Primary Series
– Adjustments and Teaching Techniques for Second Series
– Pranayama + Bandhas Study: This will consist of a daily practice of the traditional Ashtanga pranayama methods as taught by Pattabhi Jois as well as learning methods of safely and effectively teaching students about these ethereal realms of the practice
– Philosophy of Patanjali: Research and Discussion of Pantanjali's Eight Limbs and other Philisophical aspects of Ashtanga Yoga
– Daily Practice with either Mysore-Style or Led Classes supervised by David
– Community Outreach with regional organizations to spread the prana gained from practice out into the world and local community
Daily Schedule:
Monday 20th – Saturday 25th November
7:30am – 11:30am AND 1:00pm-5:30pm daily
Monday 27th November – Saturday 2nd December
7:30am – 11:30am AND 1:00pm-5:00pm daily
(Day off: Sunday 26th November)
eligibility + pre-requisites
The Next Level Training has been created by David as an extension of the 40 Hour Primary Series Course that he offers to act as an even deeper immersion into the realms of teaching and practice of Ashtanga Yoga.
Due to this fact it is expected that the participants of the Next Level Training will have already completed David's 40 Hour Course and be practising second series or beyond. If however they have not completed his 40 Hour Course yet have attended Ashtanga Yoga Teacher Training Courses with other teachers and would like to attend the Next Level a practice and training history may be submitted for consideration to attend.
next course
dates: 20 november – 2 december 2017
teacher: David Swenson
cost: £1395
course start: Mon 20 November 2017
venue
triyoga camden
keep in touch
sign up here to receive our special offers, latest news, event invitations and more... How do we use your data? Read our
privacy and cookie policy.