3 classes for £20 – for anyone new to self-practice yoga
Our Mysore introductory offer is perfect if you're looking to take your ashtanga practice to the next level and learn ashtanga yoga in the traditional way.
There's no need to book ahead (though you can book ahead online should you wish) – just decide when you want to attend and come along. Remember to tell reception it's your first time at self-practice in order to receive your introductory offer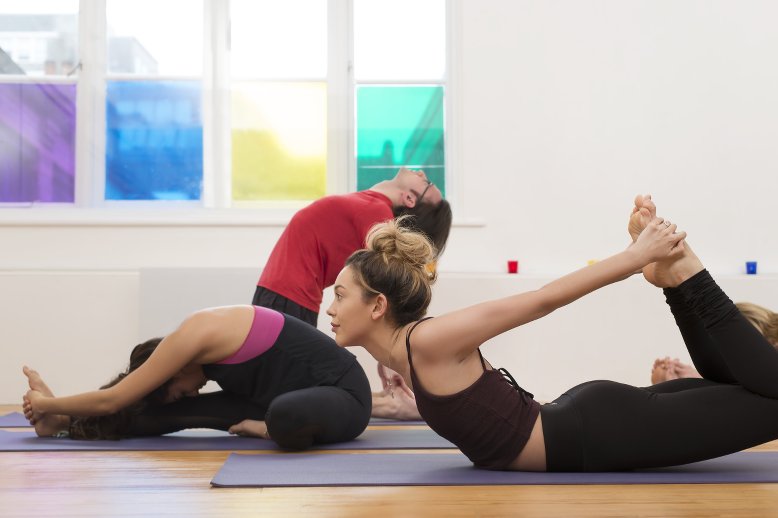 about mysore-style ashtanga self-practice
This is the traditional form of teaching the Ashtanga yoga method as taught by Sri K. Pattabhi Jois in Mysore, India. Rather than following the instructions of a teacher, you practise at your own pace whilst the teacher gives individual guidance and adjustments to each student where necessary.
The Ashtanga sequences are learned pose by pose (so you may start with a relatively short practice). When the student is ready, the next pose is added. Typically a class will have students of many different abilities and levels with beginners practising next to accomplished practitioners. Focused, inspiring as well as fun, these classes have a real sense of community. To find out more about Ashtanga yoga, go to www.kpjayi.org
what is ashtanga yoga?
Ashtanga yoga is a powerful practice that creates a calm, healthy mind and body. Ashtanga means Eight Limbs. Through dedicated practice of a precise sequence of flowing poses, the body becomes flexible, strong, light and clean. With time (as body and mind purify, becoming stronger and more open), the other 7 limbs of Ashtanga yoga transpire organically.
why is self-practice so special?
Practising in the early morning hours (combined with the powerful individual focus of all the students), creates a unique atmosphere that is very conducive to yoga and meditation, which in turn sets you up to meet your day with clarity and composure.
who can attend?
Ideally, you will have completed an Ashtanga beginners course or have been to some led Ashtanga classes before attending self-practice – you don't need to have memorised the order of the postures. Self-Practice is also open to complete beginners who think they may be interested in attending regularly. The best way to start is little and often – attending 3 times in your first week will allow you to really get a feel for the practice.
when + where?
Start whenever you like between these times allowing sufficient time for your practice.
Terms and conditions:
Classes to be taken within one week. Offer applies only to customers who have not attended self-practice at triyoga before.
keep in touch
sign up here to receive our special offers, latest news, event invitations and more... How do we use your data? Read our
privacy and cookie policy.