mend blend – purchase online now
Developed in partnership with Skin & Tonic, this soothing and uplifting balm helps relieve aches, pains and tension headaches. Sold exclusively in our triyoga shops and online, Mend Blend contains organic ingredients that not only create a cool tingling sensation but also increase blood circulation for a speedy recovery. Gently massage a pea sized amount into tired muscles or pulse points.
Ingredients are 100% natural and 97.5% organic (certified by the Soil Association) and include:
menthol and peppermint oil gives a cooling sensation and has a calming effect on the nervous system
wintergreen acts as a natural analgesic (pain reducer) and can help to reduce muscle spasms
camphor promotes healthy circulation and relieves sore muscles and joints
clove bud oil has analgesic properties and is a natural aphrodisiac
Click below to purchase online. This will take you through to our Mind Body Online platform, where you can place your order. If you experience any problems with the page loading, please refresh the page or click below again.
Mend Blend / 120g / £30
Mini Mend Blend / 30g / £15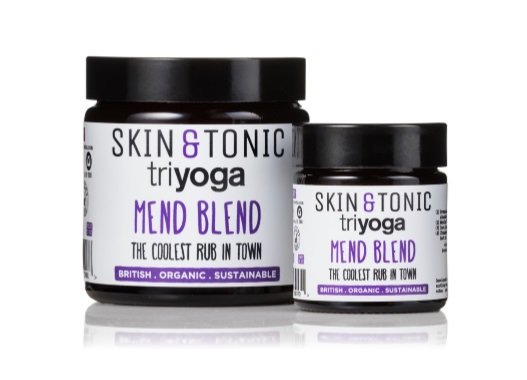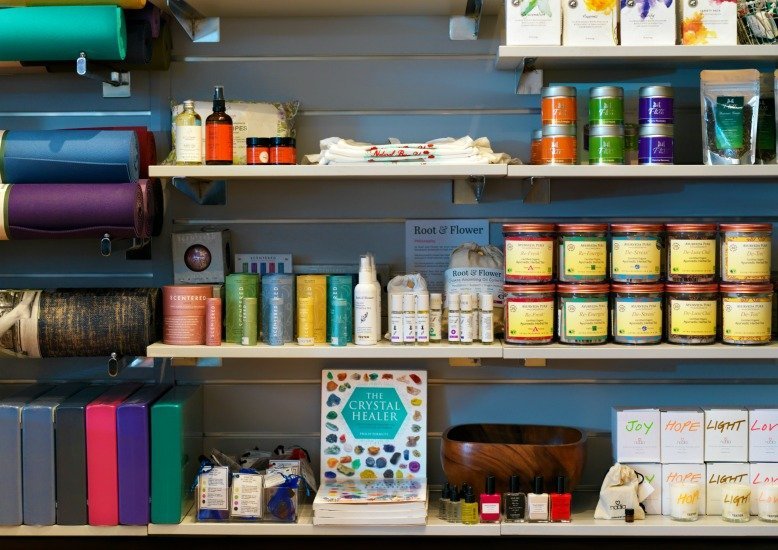 unique brands + offerings
Each triyoga centre has its own shop, where we offer a diverse range of carefully selected lifestyle and yoga products, including clothing, yoga mats, props, organic skincare, books, jewellery and teas.
We love building partnerships with businesses of all shapes and sizes, locally sourced and from afar, to bring you the best and most unique offerings. Some of the brands we currently work with include M Life, YogaMatters, Manduka, Asquith, Liforme, Jade Yoga, Skin & Tonic, Be Here & Love, Root & Flower, Shanti Sundays, Ayurveda Pura, Storksak and Ohmme yoga wear for men.
Whether you're looking for the perfect yoga mat, some insightful bedtime reading, organic baby products, a heavenly scented candle or a gift for a loved one, you'll find it here.
keep in touch
sign up here to receive our special offers, latest news, event invitations and more... How do we use your data? Read our
privacy and cookie policy.