Stuck for Christmas gift inspiration? Our retail team has picked out some of their festive favourites from the triyoga shop to get you in the Christmas shopping spirit.
1 ­– For the minis: I Am . . . A Box of Goodness, £33
The I Am… Box Set is a celebration of mindfulness, wellness, and compassion. This 3-book boxed set includes beloved picture books I Am Yoga, I Am Peace and I Am Human. It's the perfect gift for fans and new readers alike. Perfect for ages 4 – 8.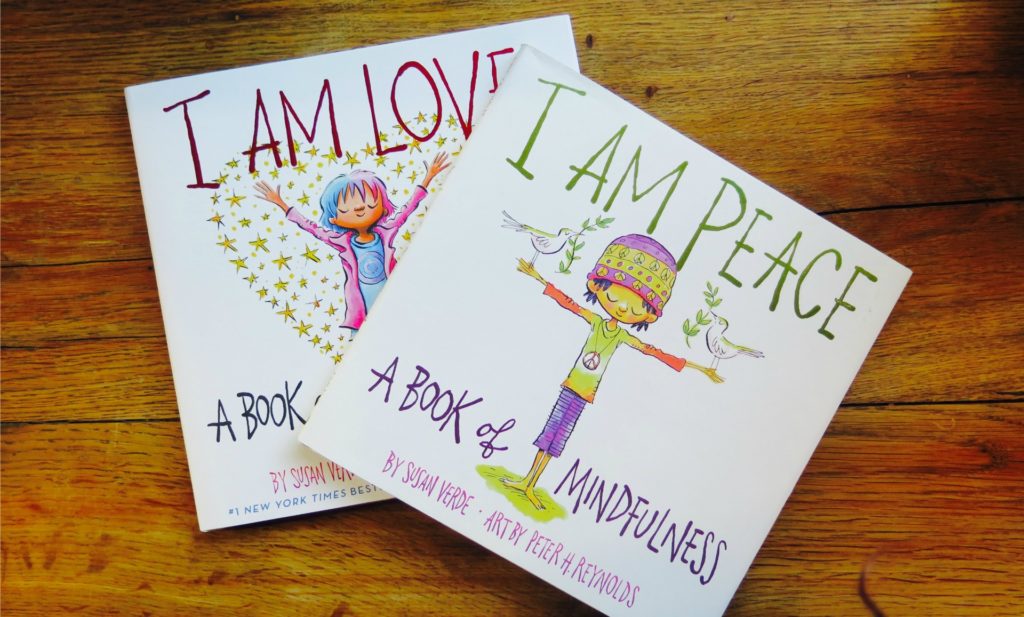 2 – For your mum: Mindfulness cushion, £45
Help your mum find some peace of mind. Cut from eco-friendly organic cotton and filled with buckwheat hulls, The Mindfulness Meditation cushion comes in a blue or yellow print with natural and renewable filler that will provide support for a comfortable practice.
3 – For the luxury lover: The Universal Soul Company 3-in-1 Soul Mist, £33
Enjoy pure clean luxury wherever you are. You can use this lovely spray in three different ways:
As a room spray – The fresh and uplifting fragrance is designed to clear and refresh the energy in a room and creates positive energy.
For meditation – Spritz around your silhouette to create a cocoon of protection, balance and grounding. May also be used to space clear.
As a pillow mist (or linen spray) – Spritz onto the pillow before sleep for the most rejuvenating night's sleep – and again to awaken the senses in the morning.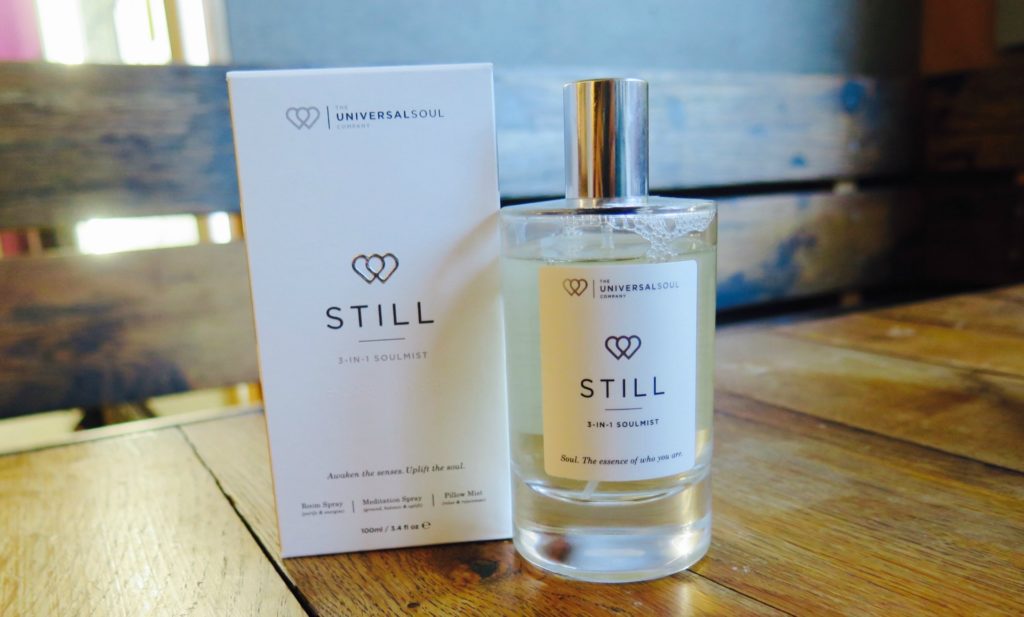 4 – For the aspiring yogi: Manduka prolite yoga mat in lotus, £72
Support their practice with this medium grip mat which allows for effortless flow between postures without sticking to the mat. It's closed-cell surface keep moisture and bacteria at bay, increasing longevity and making post-class clean-up a breeze. 100% Latex-free, emissions-free manufacturing and OEKO-TEX® certified and proprietary dot patterns hold the mat in place on the floor.
5 – For your best mate: The School of Life Confessions Game, £20
The best encounters with friends are those where we can talk honestly about what's going on in our lives, sharing triumphs, joys, fears and longings – without the usual shyness or reserve. The Confessions Game is designed to get a group of friends into some of the very best sorts of conversations.
With the help of a dice and some cards, the game asks participants to answer a series of questions around career, sex, money, relationships, family, gently inviting everyone to share important bits of themselves in an intimate and playful atmosphere.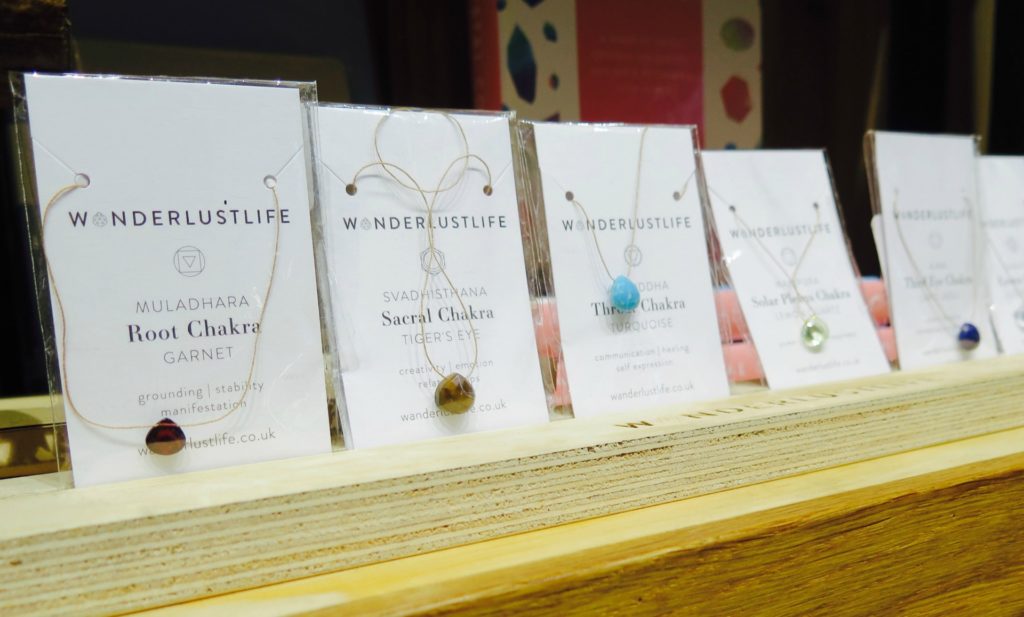 6 – For the significant woman in your life: Wanderlust Heart Chakra Rose Quartz Necklace, £29  
The chakra collection gemstone necklaces support and accompany each chakra type. Wearing chakra stones can help to align and balance our 7 centres. The heart chakra (anahta) necklace is made of a rose quartz faceted stone (9-10 mm) with a 14k gold fill clasp and hand stamped branded tag. It supports love, understanding, trust, openness and balance.
7 – Secret Santa gift or stocking filler: Findhorn Flower Essences Prosperity Flower Essence Oral Spray, £10.50
This is the perfect gift for someone who may be feeling a lack of abundance and self-fulfilment, experiencing self-limiting beliefs and insecurities or is stressed and worried about your financial position.
The aromas of this spray are said to help manifest your dreams and goals – succeed and prosper. Other benefits can include attracting greater prosperity and abundance into your life, believe in yourself and achieve your goals and shaping your future by the positive intentions you hold.
Prosperity is made by combining flower essences of Bell Heather, Cabbage, Elder, Harebell, Laurel, Rose Alba and Sea Rocket.
8 – Treat yourself: Tiny Hamsa Sweater, £52
This sweater is super soft and perfect for cooler days, keeping cosy in savasana or just your perfect Sunday sweater. It's made from 100% organic cotton sweater in warm charcoal, with metallic matt rose gold all over print of our favourite tiny hamsa hand print.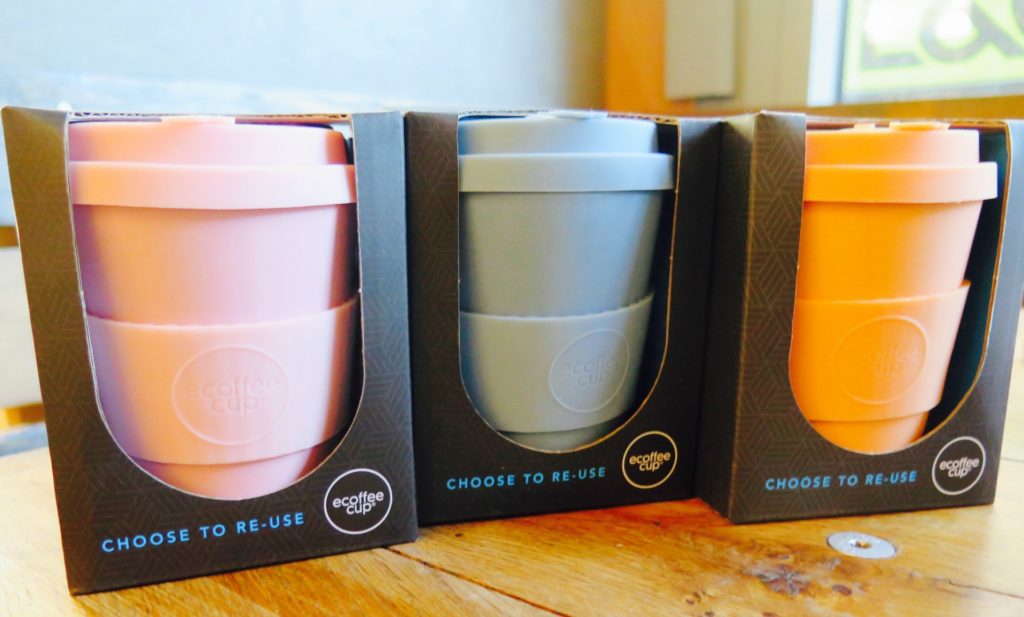 9 – The eco warrior: ecoffee 14oz travel cup, £12.95
Each year, 100 billion single use coffee cups end up as landfill. That's why ecoffee cup was created. It's an environmentally responsible reusable cup made with naturally organic bamboo fibre. It's BPA and phthalate free and at just 135g, light, sturdy and best of all, biodegradable when you're finished with it. It's also now fully dishwasher safe and has a fully sealable non-drip lid.
10 – The fussy one: triyoga gift card
Still not confident you'll be able to pick the perfect present? If you'd rather keep the options open, you can pick up a gift card at any one of our centres or get an e-gift card online. You can top them up to any value and they can be redeemed on any triyoga shop purchase, class package, service or treatment, making this the perfect gift of choice.
Click here to find out more about the brands we work with or to purchase a gift card.
To browse more products in the triyoga shop, visit our centres in Camden, Chelsea, Ealing, Shoreditch and Soho.